【Green light―An artistic workshop】What if I became a refugee? (8.28)*Finished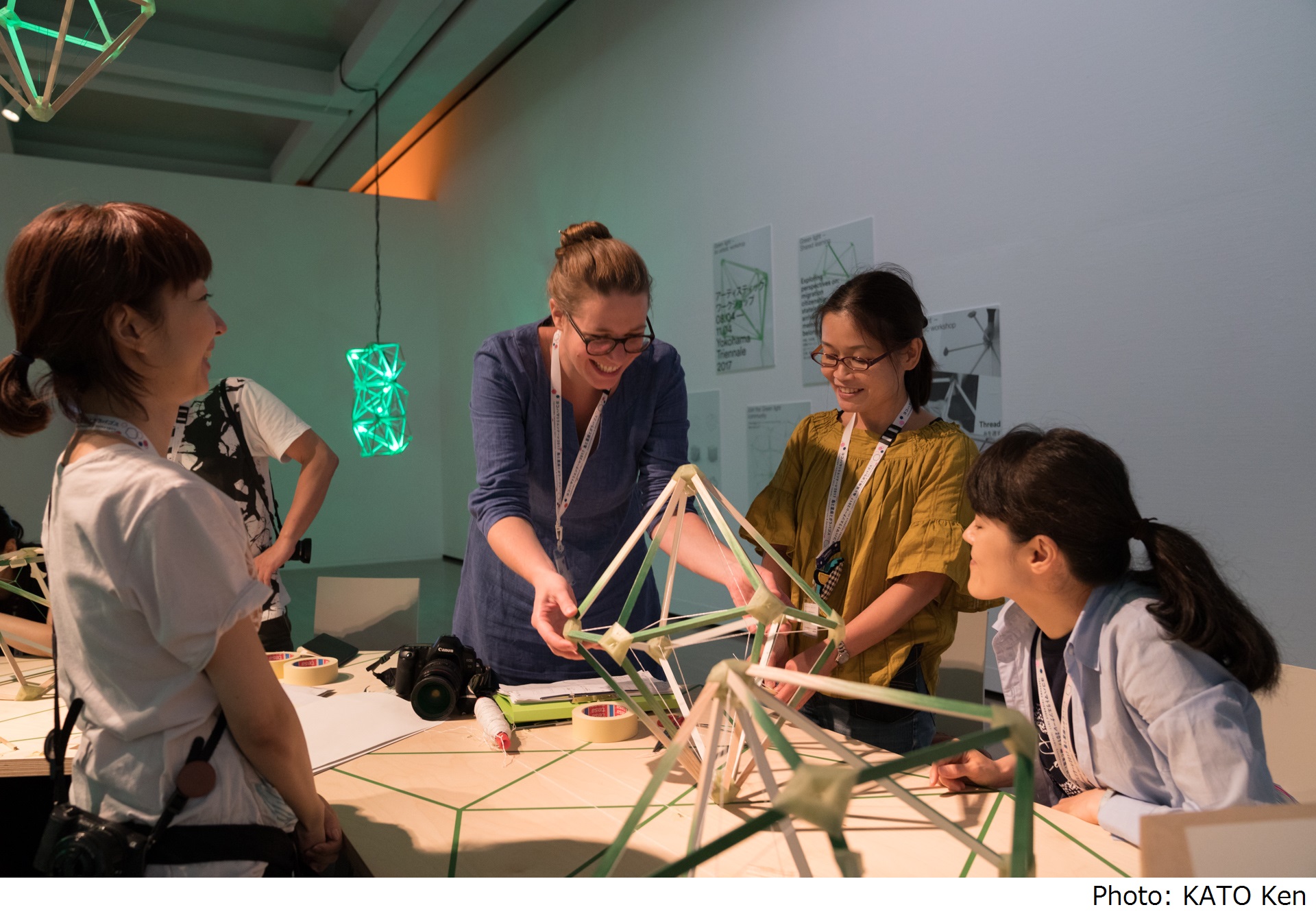 Theme: Displacement
In this session of shared learning,"What if I became a refugee?", Raghad Adli, a Syrian based in Japan working for AAR Japan, an NGO engaged in refugee assistance, will talk about her native country as an introduction to the workshop. The participants are invited to take part in a workshop in which they situate themselves as a Syrian refugee.
13:00-14:30 Shared learning "What if I became a refugee?"
14:30-17:30 Lamp building workshop
【Facilitators】
Raghad ADLI(Programme Coordinator, AAR Japan)
YANAGIDA Junko(Assistant Programme Manager, AAR Japan)
【Profiles】
Raghad ADLI
Adli was born in Damascus, Syria. She majored in Japanese language during university and after returning to Syria from studying in Japan, she engaged herself as emergency medical volunteer. Revisited Japan in 2016 and joined AAR in June 2017, after working briefly for a private company. She is currently in charge of Syrian refugee assistance programs.
YANAGIDA Junko
Yanagida majored in piano in college, and spent seven and half years in Turkey, giving piano lessons to local children. After working for several companies, she joined AAR in May 2013. At Tokyo Headquarters, her responsibilities include programs in Pakistan and Uganda, public awareness raising, etc.
【AAR Japan】
AAR Japan was established by late Soma Yukika, former President, in 1979 as an NGO to assist Indochina refugees under the principles of neutrality and impartiality. Over the period of 38 years since its inception, it has been active in more than 60 countries and areas, obtaining a special consultative status for the UN Economic and Social Council. Endeavoring to realize "a world where all people, as unique and diverse human beings, can coexist with respect for human dignity, and in harmony with the environment", AAR is currently active in 15 countries, engaging in refugee assistance, supporting people with disabilities, mine action, fight against infectious diseases, etc. It has also recently conducted emergency relief in major domestic natural disasters.
| | |
| --- | --- |
| Dates | Monday, August 28, 2017 |
| Holding Time | 13:00-17:30 |
| Venue | Olafur Eliasson's exhibition space, Yokohama Museum of Art |
| Target | 12+ |
| Capacity | 20 |
| Admission fee | Free for on the day ticket holders of Yokohama Triennale 2017 (Pre-registration necessary.) |
| Application period | August 14- August 26 23:59 |
| Organizer | Organizing Committee for Yokohama TriennaleCo-organizer: AAR Japan |